Holly Looser – Magistrate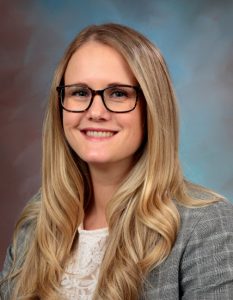 Holly Looser became a magistrate with the Allen County Juvenile Court in June of 2019. Ms. Looser currently handles the Dependency, Neglect, and Abuse docket. She received her Juris Doctorate degree from Ohio Northern University and became licensed to practice law in 2014.  During law school, Ms. Looser interned for two years at the Allen County Prosecutor's Office in the Civil and Juvenile divisions. Ms. Looser was also actively involved in the Moot Court program, arguing issues of constitutional and criminal law, and serving as the Administrative Justice. After law school, Ms. Looser worked as an Assistant County Prosecutor until becoming a magistrate in 2019. Ms. Looser graduated magna cum laude from Gannon University in Erie, Pennsylvania and has a bachelor's degree in English. She is a graduate of the 2020 Allen Lima Leadership program and is a member of the Allen County Bar Association.
Mark Van Dyne –  Magistrate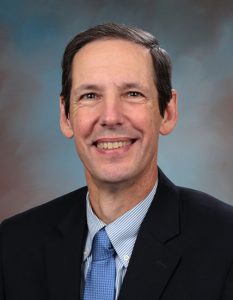 Mark Van Dyne was appointed as a probate and juvenile magistrate in October of  2020 by then Judge Glenn Derryberry. He was reappointed and continues in the same position under Judge Todd Kohlrieser. Magistrate Van Dyne handles guardian ship, name change, minor settlement and other issues for the Probate Court. For the Juvenile Court, he hears cases on the Court's dependency docket and delinquency docket  as well as private custody matters. Before joining the Court staff, Mr. Van Dyne was in private practice for over 30 years, practicing in many of the same areas he now presides over as a magistrate. Mark has been admitted to practice in Ohio, Indiana and West Virginia. He is also admitted to each of the federal courts in those states, as well as the Federal Sixth Circuit Court of Appeals and the U.S. Supreme Court. Magistrate Van Dyne obtained his bachelor's degree from Ohio University summa cum laude and his law degree from Ohio Norther University. Magistrate Van Dyne is a member of the Allen County Bar Association, the Ohio State Bar Association and the Ohio Association of Magistrates.