Julie Norberg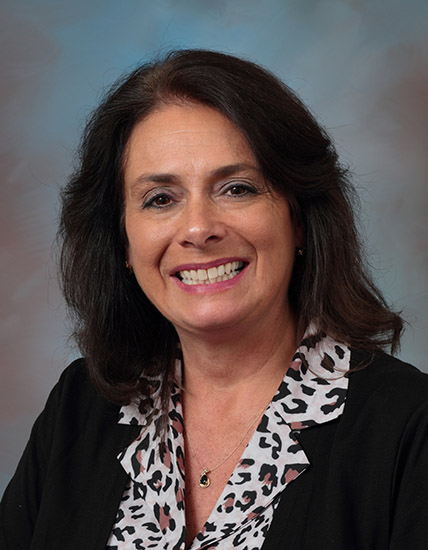 Julie Norberg is the Director /Chief Probation Officer of the Allen County Common Pleas Court Juvenile Division Community Control Department. Born and raised in Allen County, Julie graduated from Perry High School. She completed her Bachelor of Arts degree at Bowling Green State University, in 1988 where she majored in Psychology and Sociology. In 2005, she received her Master of Arts degree from The Ohio State University, majoring in Adult Education and Workforce Development.  Julie began her employment at the Allen County Juvenile Court in August of 1988; she has 32 years of experience in juvenile probation. In addition to her employment with the Allen County Juvenile Court, she has been employed as an adjunct instructor at Rhodes State College, in the Law Enforcement/ Corrections program from 2007 – 2019, where she taught Introduction to Criminal Justice, Criminology and Juvenile Delinquency.
Julie has professional certifications in the following curriculum:
Youth Mental Health First Aid, Facilitator – certified May 2015
Adult Mental Health First Aid, Facilitator – certified August 2014
 Ohio Personal Responsibility Education Program (PREP) Training, Facilitator – certified October 2013
CIT-Y Train-the Trainer Course – certified February 2011
Developing Capable People Facilitator Training – certified July 1998
 National Corrective Training Institute (N.C.T.I.), Trainer of Trainers – certified July 1992
 National Corrective Training Institute (N.C.T.I.), Facilitator  – certified June 1990
An active member of the community, Julie maintains the following professional and community affiliations:
Allen Lima Leadership class of 2019
Youth Commission
D.M.C. (Disproportionate Minority Contact) Committee
Ohio Chief Probation Officer Association
American Probation and Parole Association
Fraternal Order of Police
Allen County Family and Children First Council
League of Women Voters
Julie has served on state-wide initiatives intended to impact policy and procedure for Ohio's juvenile justice system, such as the Juvenile Probation Officer State Standard Committee in 2012 and the Juvenile Justice Child Welfare Committee in 2018, sponsored by the Supreme Court of Ohio.
In her position, as Director of Community Control, Julie oversees all prevention, intervention, diversion and probation services offered by the Community Control department. Further, she authors and administers all grants received from the Ohio Department of Youth Services. As well as, monitors compliance with all requirements of the Sub-grant agreement between the Ohio Department of Jobs and Family Services and Allen County Juvenile Court for participation in the federal reimbursement program awarded under  Title IV-E of the Social Security Act.
Carolyn Wynk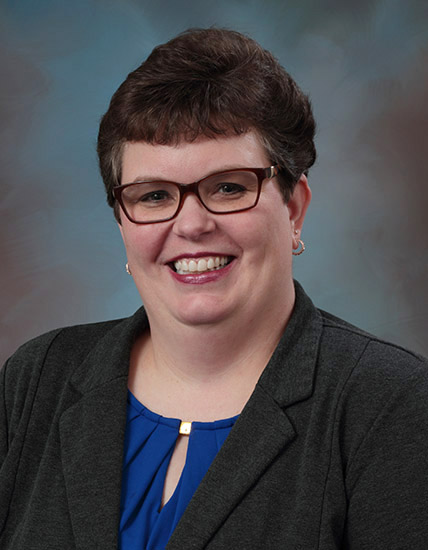 Carolyn is a graduate of Celina City Schools and graduated from University of Northwestern Ohio with a Diploma in Word Processing.  Carolyn started with Allen County Juvenile Court in the Detention Center in 1990 as the weekend Typist.  She then went full-time in 1991 and has held various positions in the Court.  In 2009 she was transferred to the Central Business Office where in 2012 she became Interim Business Office Director and became Director of Central Services in January of 2017.
Central Services handles payroll, accounts payable, on-boarding of new employees, switchboard operations, filling out Affidavit of Indigency, inventory control and other duties as designated.
Mark Ladd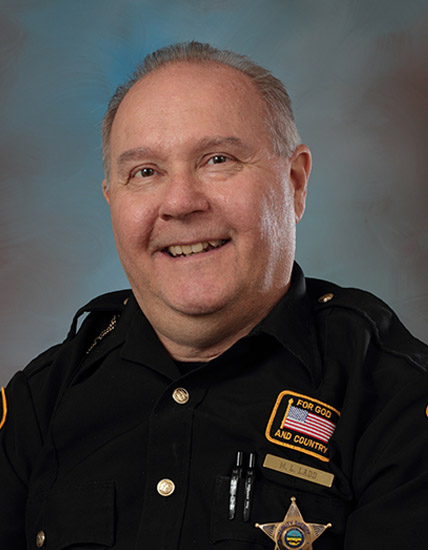 Mark has over forty years experience in various positions while serving the public.
In 1987 Mark was sworn in as a part-time dispatcher for the Fort Shawnee Police Department and in 1988 did complete a certified Ohio Peace Officers Training Course, scoring near the top of his class on the state exam while having a perfect attendance record. Mark was then sworn in as a patrolman.
1988 to 1992 – After leaving Fort Shawnee P.D., Mark took a position with the Fort Jennings Police Department as a patrolman and soon was promoted to Lieutenant and then a Captain. Mark also assumed the duties of interim Chief of Police for a period of time.
June 1990 – Mark was commissioned as a Special Deputy with the Allen County Sheriff's Department,   under Sheriff Charles Harrod – and hired by Judge David Kinworthy for the position of Court Security. In 1995 Mark became the Security Supervisor, and in 2018 was promoted to a Department Head – becoming the Chief Bailiff for the Juvenile Court. Over the years Mark has mentored numerous youth with the Juvenile Drug Court Program, while also working part-time as an Investigator / Process Server  for the Allen County Child Support Enforcement Agency, as well as Martin Investigations. Mark continues to serve the public today in his current position under the direction of Judge Glenn Derryberry and has found his role in public service to be a very rewarding experience.
Jacqueline Epps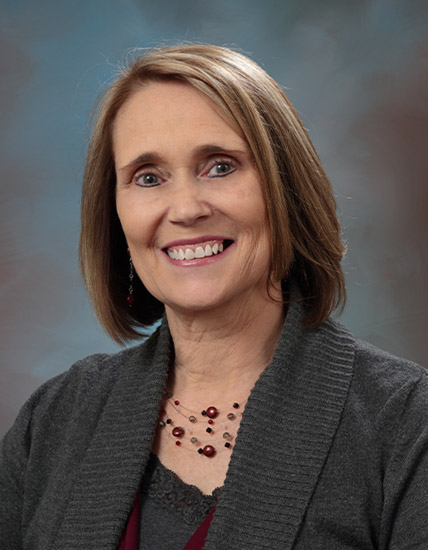 Jacque Epps currently serves as the Chief Deputy Clerk with the Allen County Probate Court. She began her career with Allen County Probate Court as a Deputy Clerk in August, 1989. She was promoted to Deputy Clerk and Assistant Court Administrator in July, 1998. In May, 2008, Jacque received her Bachelor of Science in Accounting from the University of Northwestern Ohio. In May, 2011, she received her Bachelor of Science in Business Administration from the University of Northwestern Ohio.  In November, 2011, Jacque achieved the status of Certified Court Manager from the National Center for State Courts Institute for Court Management. In July, 2012, she was promoted to Senior Deputy Clerk in addition to being the Assistant Court Administrator. In August, 2017, Jacque was promoted to the position of Chief Deputy Clerk. In September, 2017, she achieved the status of Certified Court Executive from the National Center for State Courts Institute for Court Management.
Chelsea Hankinson – Chief Deputy Clerk, Juvenile Division
Chelsea Hankinson has been an employee of Allen County Common Pleas Court, Juvenile Division since November, 2015. Ms. Hankinson began her position as Chief Deputy Clerk in January, 2019.  Ms. Hankinson earned her Bachelor of Science Degree from Eastern Michigan University in the field of Paralegal Studies in 2014, and her Masters of Business Administration (MBA) from the University of Northwestern Ohio in 2017. Ms. Hankinson is a member of the Fraternal Order of Police Associates of Ohio, a member of the Lima Young Professionals Group and a member of the local League of Woman Voters. Ms. Hankinson is currently seeking the Certified Court Manager's credential through her participation in the Court Management Program, Class of 2021 through National Center for State Court's.  Ms. Hankinson supervises the clerk's office and manages all statistical reporting for the court.
Chad Overs – Director of Detention Services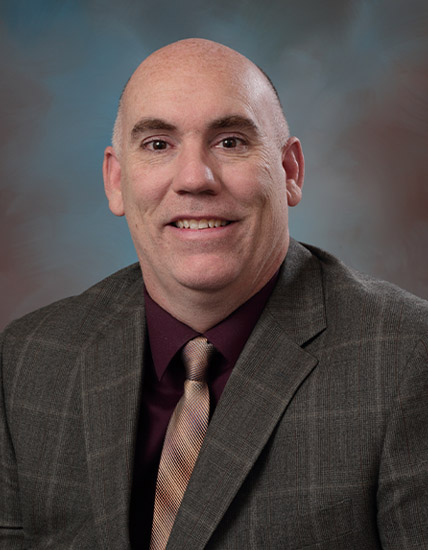 Mr. Chad Overs began his career with Allen County Juvenile Court as a Youth Leader appointed in May of 1996.  Currently, Mr. Overs has been serving as the Director of Detention Services since January of 2016.  Mr. Overs has previously served in a variety of progressive positions including Youth Leader, Teacher's Aide, Intervention Specialist, prevention Specialist, Detention Supervisor, and Deputy Director of Detention Services.  Additionally, Mr. Overs is certified by the Ohio Police Officers Training Academy to instruct in the disciplines of defensive tactics and defensive chemical aerosol sprays.
Dr. Thomas Hull – Clinical Director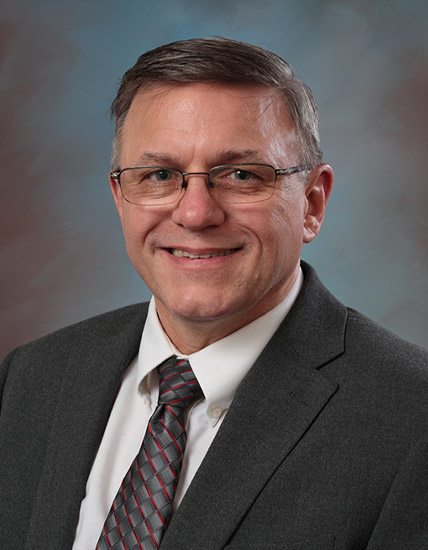 As the Clinical Director of treatment services in the Allen County Juvenile Detention Center, I provide three different modalities of services: administrative, educational and intervention.  Administratively, I have worked in multiple levels of supervision at the Allen County Juvenile Court starting off as a Program Coordinator in 1986 and now working in my current position as a Clinical Director.  I also worked as a Program Coordinator for Rhodes State College for 11 years before rejoining the juvenile court.  Educationally, I have taught at the associates, bachelors, masters and doctoral level for approximately 25 years reaching the level of a full professorship at Rhodes State College.  Throughout my career, I have designed and provided training in individual and group counseling, assessment, crisis management and mental health issues in a multitude of agencies, both private and public.  Clinically, I have been providing assessment and intervention services since 1984 in both the public and private sector.  In the field of social services, I hold three different licenses with the state of Ohio: Licensed Clinical Psychologist, Licensed Social Worker and Licensed Professional Clinical Counselor.  Educationally, I have a Bachelor of Science Degree from St. Joseph's College, Masters in Social Agency Counseling from the University of Dayton, a clinical endorsement from the University of Dayton and a Doctoral of Clinical Psychology from the Union Institute.